Stargate: The Last Stand – Christmas Media
InterWave Studios is today announcing a big leap in the development of the Sci-Fi fan game, Stargate: The Last Stand.
The development team has been working day and night, soldiering through malnutrition, dehydration and exhaustion to get this game out on release. The bugs are encountered in their hundreds, and defeated by a programming team of just a few… Our artists have clicked and dragged until their wrists bled, and we can finally release a sizeable media pack for you all!
"We are truly sorry to all of the dedicated fans about the latent lack of updates, especially with regard to the promised video packs. We will look into completing those movies to hype up the stories behind each level, but this will come after the public release. In our opinion, its more important to get this game out to you guys than to sit around and fiddle with videos. Wouldn't you rather just get stuck in and play the game?
We have got pretty attached to this game after our time in development. This is one of the team's first major projects as a fully functioning unit, and it has really brought us quite close together, like a disfunctional family of sorts. Its an unfortunate circumstance that InterWave Studios is to leave this product as a mere prototype demonstration of the game's full potential, and given the 6 month development cycle we have had this side of 2008, we are very pleased with the results of our new take on a Stargate shooter. All we hope as a team is, that you guys enjoy playing this game and get as much fan-gamer fun out of it as we and the testers have done!"
Our heads up display and virtual user interfaces are now all complete and functioning as designed, ready to inform and be used by players.
One new feature we have added; is the ability for server administrators to upload a custom banner image to their server. Once this file is uploaded, any players that join you're server will see this banner image on the scoreboard. You can see an example of this in the screenshot above.
We've successfully implemented the best looking flashlight system on source, casting dynamic shadows and eminating directly from the player for other players to see – a further improvement to that insanely cool Left4Dead version.
A fantastically bright and shimmering new shader on the Stargate's event horizon will refract your socks off.
Our new shader-based event horizon will refract light from the world in real-time to give the best & most realistic looking event horizon possible.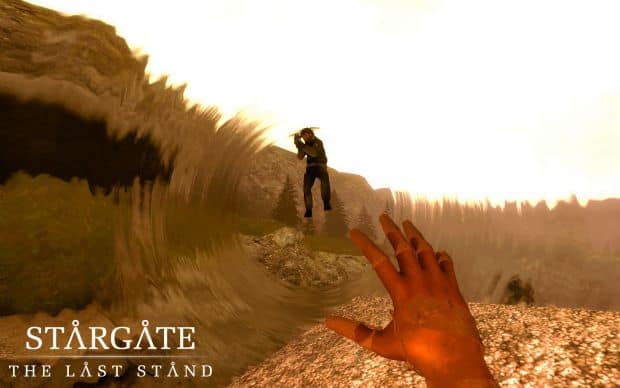 Our hand device effects will either warp your brain or blow you away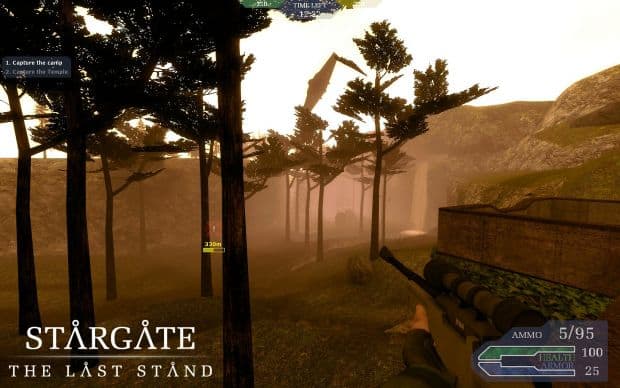 Choose wisely from the armory selection, you can only carry what you need, and distances really do count!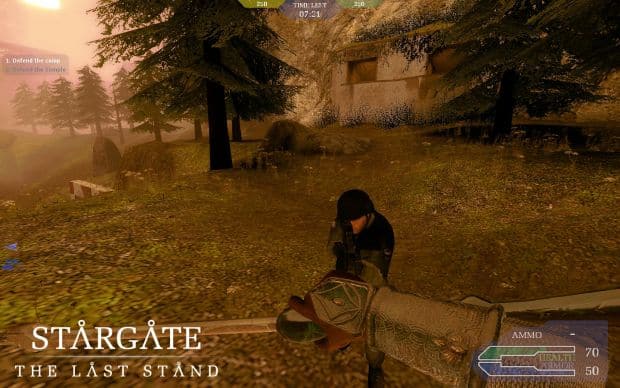 Strike down the pathetic Tau'ri with your mighty staff melee.