Steamfriends Game/Mod of the Year Awards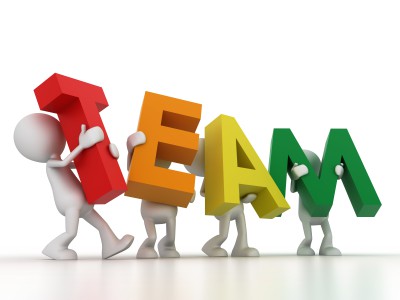 And what a year it was.
It's hard to deny that 2008 was a big year for Valve and their good old Steam, starting with new Team Fortress 2 downloadables and the release of Steamworks, and culminating with Left 4 Dead and a partnership with EA.
Of course, 2008 wouldn't be complete without Steamfriends dishing out their Game of the Year and Mod of the Year! So turn your eyes downwards and feast on what was making us tick tick BOOM this year…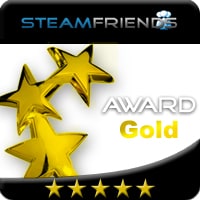 #1 GAME OF THE YEAR – Fallout 3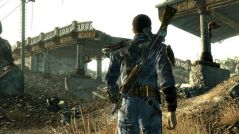 Absolutely stunning, open-world brillance
Undeniably irresistible, visually stunning, cleverly thought out – if you haven't had the chance to play Fallout 3 yet, we couldn't recommend anything better right now. It's an open-world masterpiece that wants you to do it YOUR way, whether that be to follow the main storyline to the end, fish around for side missions, galavant across the world with a taste for blood or even just nuke entire towns. Fallout 3 is quite easily one of the most open-ended pieces of art the gaming world has ever seen and will leave you wandering around the gorgeous derelict wastelands doing jobs, killing bandits and blowing stuff up.
We at Steamfriends award our Game of the Year award to Fallout 3 and heartily recommend all Steam gamers to pick up a copy right now.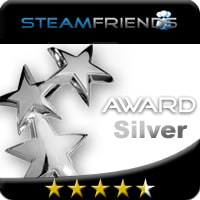 #2 GAME OF THE YEAR – World of Goo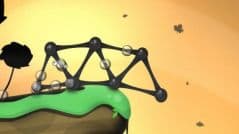 Who would have guessed that goo could be so much fun?
Now and again a game is released which stays under the main radar for a while and finally explodes after it is realised that, wow, this is actually an incredible game… This is the story of World of Goo. Created by little-known developers 2D Boy, World of Goo has shot the two guys to fame with it's brilliantly-formed puzzles and wacky ideas. Sticking gooballs together to form towers, bridges and pyramids has never been so much fun and gamers the world over have fallen in love with everything this game stands for.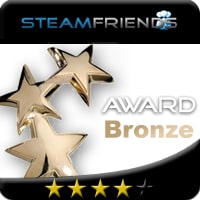 #3 GAME OF THE YEAR – Left 4 Dead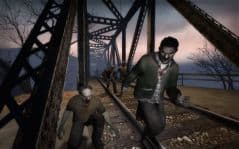 Purchase Left 4 Dead = Next few months of life gone
There was no doubt that Valve would yet again pull out all the stops and create another gaming masterpiece and this time they've done their thang on the Zombie Genre. Literally ripping up the rule book and creating something far beyond the expectations of the Steam community, Left 4 Dead is quite easily the greatest co-operative gaming experience ever developed. Played are not merely asked to work together, they are FORCED too. Fending off hundreds of zombies with your friends watching your back took up the majority of Steam gamers' Christmas calendar and our review shows you exactly why.
Congratulation to Fallout 3! And now onto the Steamfriends Mod of the Year. With the introduction of Steamworks this year, Steam Mods have seen a huge boost, with Valve selected a handful of mods they deemed exceptional to become 'Official Steam Mods' and appear in our Steam browsers for immediately download. Of all these creations, one has stood out from the crowd and impressed up all here at Steamfriends ten-fold.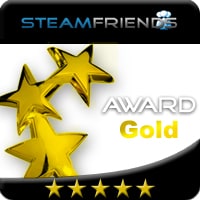 MOD OF THE YEAR – DIPRIP (Die In Pain Rest In Peace)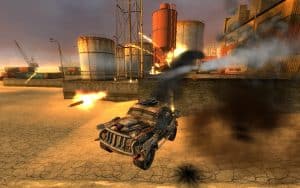 If you like blowing stuff up, you may want to give DIPRIP a whirl
What at first looked to be a simple take on the classic 'Twisted Metal' quickly gathered speed and became a lot more than a simple re-make. DIPRIP sees players driving huge metal beasts around beautifully created landscapes, fending off fellow drivers with bombs, rockets and miniguns while carrying nuclear bombs into the enemy base to create just that little bit more destruction. Featuring its own achievements and packing completely destructable scenery and explosive action, DIPRIP is a hell of a lot of fun and more than deserves our Mod of the Year award. If you own a copy of Half-Life 2 or any Source game and haven't tried this wonderous beast out yet, head over to the official site and get it downloaded!
A big hurrah to all the games that won awards for 2008 and all we can say is, if this year is anything to go off, roll on 2009!