Call of Duty 6: Modern Warfare 2 to use SteamWorks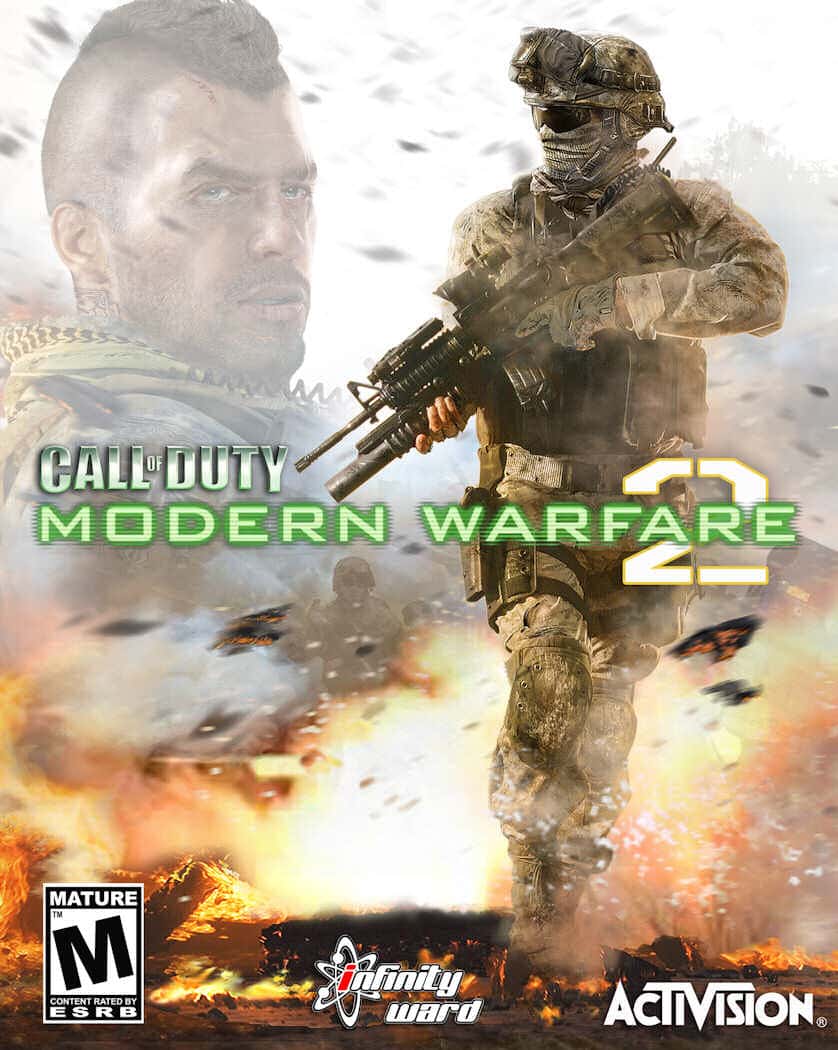 October 23, 2009 — Activision Publishing, Inc. and Valve today announced an agreement to power the PC version of Infinity Ward's Call of Duty: Modern Warfare 2, with a host of Steamworks features and offer the highly anticipated PC title electronically to the over 20 million Steam gamers around the world.
The highly anticipated title picks up immediately following the historic events of Call of Duty 4: Modern Warfare, the blockbuster that earned worldwide critical acclaim on its way to becoming the top selling first person action game in history. Modern Warfare 2 continues the gripping and heart-racing action as players face off against a new threat dedicated to bringing the world to the brink of collapse.
All PC versions of Call of Duty: Modern Warfare 2 will be powered by Steamworks, providing gamers with auto-updating, anti-cheat technology, Steam Achievements, and the recently introduced Steam Cloud.
"Steamworks will make it possible for us to have a closer connection to our fans, and enable us to support our community much more than ever before," said Robert Bowling, creative strategist, Infinity Ward. "Steam is the hands down leader in offering a community focused experience on PC and the inclusion of Steamworks has allowed us to deliver the most feature-rich PC version to ever come from Infinity Ward, which at the end of the day will mean the most to our fans."
Call of Duty: Modern Warfare 2 for PC will include 50 Steam Achievements, enticing players to train a local militia and be "Back in the Saddle" or infiltrate the snowy mountain side base and earn the "Cold Shoulder." Fans may access the game from any computer. And through Steam Cloud, multiplayer game progress will be stored persistently and travel with the player.
"Call of Duty: Modern Warfare 2 may be one of the biggest releases in video game history," said Gabe Newell, president and co-founder of Valve. "Having a game as significant as Call of Duty: Modern Warfare 2 using the suite of back-end services in Steamworks is a signal to us that we're making the right kinds of choices for triple-A developers like Infinity Ward."
Beginning today Call of Duty: Modern Warfare 2 is also available for pre-purchase via Steam. Call of Duty: Modern Warfare 2 is slated for worldwide release the week of November 8 at retailers and via Steam. "Call of Duty: Modern Warfare 2" is rated "M" (Mature – Blood, Drug Reference, Intense Violence and Language) by the ESRB.
Steamworks is a complete suite of publishing and development tools — ranging from product key authentication to social networking services — offered free of charge to publishers and developers.
For more information, please visit www.steampowered.com.
About Activision Publishing, Inc.
Headquartered in Santa Monica, California, Activision Publishing, Inc. is a leading worldwide developer, publisher and distributor of interactive entertainment and leisure products.
Activision maintains operations in the U.S., Canada, the United Kingdom, France, Germany, Ireland, Italy, Sweden, Spain, Norway, Denmark, the Netherlands, Australia, Russia, Japan, South Korea, China and the region of Taiwan. More information about Activision and its products can be found on the company's website, www.activision.com.