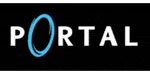 News and goodies about Portal just keep rolling in. Today it is the portal song in video format.
The other day it was all about the secrets in Portal which have still not all be resolved. And also this great flash version of Portal came out to keep us busy while we are browsing the net. Yet for anyone that hasn't played Portal yet must wonder what this song is about we have been talking about not so long ago.
Well here it is in all its glory and o-so-funny anecdotes. Keep in mind if you haven't played the game yet and do not want to see it yet then do not play the video. It is sort of the end masterpiece after a great game.
For anyone that would like to have or see the Portal song lyrics can have a look in our forums where a small thread has been opened about it.